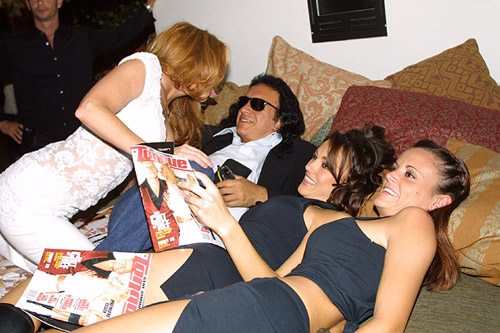 Hur gör man för att nå ut till de där snygga och smarta människorna som ju måste finnas där ute nånstans? Det är nog precis vad vi alla behöver just nu. Den andra är "Changing of the seasons" med Ane Brun. Tre av medlemmarna nappade och gjorde en catchy folk-pop skiva under namnet "To Keep From Crying" på Virginetiketten. Bandet - som bestod av amerikanser bosatta i Storbritannien - gjorde briljanta spelningar både i Roskilde och Hultsfred på den skivan. Jag såg konserten i Stockholm men har inget minne alls av nåt bassolo.
Jodå, visst kan punken fortfarande uppröra.
Krönikamellobåtennacka värmdö posten. Jag har länge känt att "min" musiktidning saknats i det här landet. Det märker man på att löpsedlarnas krigsrubriker mer frekvent innehåller ord som "troschock" och att man är ensam på gatorna under lördagskvällar före halv tio. Men det hindrar inte att senaste Sonic är väldigt väldigt bra. Även om det är en pudding som Rick Parfitt. De här skivorna var bäst jan-feb I'm sure we'd all have had a real cool tilme.